Credit Cards
The SAFCU Visa Classic Credit Card
Trust, Security, Acceptance and Flexibility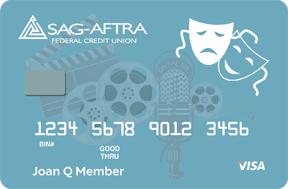 Sometimes cash can be tight in our industry. That's why we proudly offer the SAFCU Visa Classic credit card! Whether you use it for day-to-day spending, making a large purchase, or taking a cash advance, our Visa Classic credit card is the right choice!
Low minimum monthly payments
Credit lines up to $15,000

Turn your card off and on via our mobile app
Same low interest rate for purchases, cash advances, and balance transfers
EMV chip technology
No annual fee
SAFCU mobile app compatibility
Free travel, rental car, and trip cancellation insurance
Visa Rewards Credit Card
Earn 1% Cash Back on Purchases!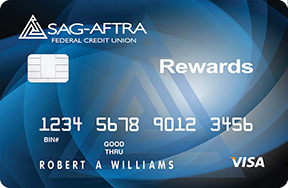 The Visa Rewards credit card allows you to earn 1% cash back on purchases. Visa Rewards also includes all of the benefits of the Visa Classic credit card, including no annual fees!
Visa has been trusted by credit union members for over 50 years. We work with Visa to ensure your information is secure, and to actively protect members from credit card fraud. Visa is the global leader in card acceptance by merchants, so you can be sure your card will work when you need it. We made our Visa credit card easy to understand and easy to use. Our cards feature low rates and no hidden fees or charges. You can apply in a branch, over the phone, or online.
For more information on rates, click here.
PLEASE NOTE: Members are eligible to have one type of Visa card per account and are not able to have both a Visa Classic and a Visa Rewards card. Credit cards cannot be used for overdraft protection. Rates may fluctuate if the Prime Rate changes.