Recent Update  
9/24/2020
During this challenging time dealing with the effects of the COVID-19 pandemic, the credit union is here to assist you through this difficult time. We are offering a loan that is intended to assist members who are solely and directly experiencing a financial hardship due to COVID-19. The maximum loan amount is $1,500.00 with no payments or interest for the first 6 months and for a maximum term of 24 months. Thereafter, you will pay 5% for the remaining 18 months. There is no credit check, but you must be a member as of July 1, 2020, and be in good standing to qualify. The limit is one loan per member. This loan can be discontinued at any time. You can easily apply for this loan by logging in to Online Banking or by calling our Virtual Branch. 
Most importantly, all our communication channels are up and running and ready to serve your financial needs. Our branches are open Monday – Friday 9 AM – 5 PM, our Virtual Branch is fully staffed to answer all your phone calls 8:00 AM to 5:00 PM Monday through Friday and our Online Banking and Mobile Apps are up 24 hours a day 7 days a week. Along with our robust Mobile App is the convenience of Remote Deposit Capture—deposit checks with ease and in the comfort of your home or office with quick availability of funds.
If you can't come to us all other electronic delivery channels and features are available 24 hours a day 7 days week:
Mobile Banking
Deposits checks with your smartphone straight to your account with quick availability of funds
Make transfers to and from accounts
Create fraud alerts with set transaction limits to inform you when transactions come in
Turn your credit and debit cards off when not in use to mitigate fraud
Online Banking  (www.sagaftrafcu.org)
Pay bills
Make transfers
View statements
Manage all your accounts and set alerts
Steller Teller 818 562-3400 or toll free 800 392-9321
No internet connection needed
Make transfers to and from accounts
Make loan payments
Request a check to be sent to your home address
Our ATM Machines and supporting Co-Op Network ATM's
Click here to sign up for Online Banking 

START SAVING
SAFCU savings accounts give you a 'share' of ownership. Contact us today to learn more!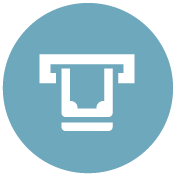 CREDIT CARDS


Our new and improved credit cards feature low rates and no hidden fees. They are easy to use and understand.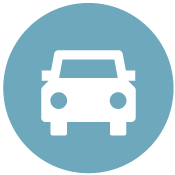 NEED A NEW RIDE?


Our pre-approvals and all-in-one loan application make it quick and easy to get a loan for practically any kind of vehicle.
*APR means Annual Percentage Rate. Rates are subject to change without notice. Loans are subject to SAG-AFTRA FCU lending guidelines. Our best rate includes a 1% discount for automatic payment from your SAFCU checking account. Qualifying rates are based on collateral and credit worthiness. (Example: " For a $15,000 auto loan for a term of 60 months with a 1.99% APR, the monthly payment will be $262.87") SAG-AFTRA Federal Credit Union membership and account required. See Credit Union Representative for more details regarding eligibility.
TO UPDATE YOUR EMAIL ADDRESS PLEASE LOG INTO HOME BANKING.
                                                                              SAG-AFTRA FCU transit and routing number:  322076233
                                                                                        For Lost/Stolen cards call 888 297-3416